Smile Makeover in Chino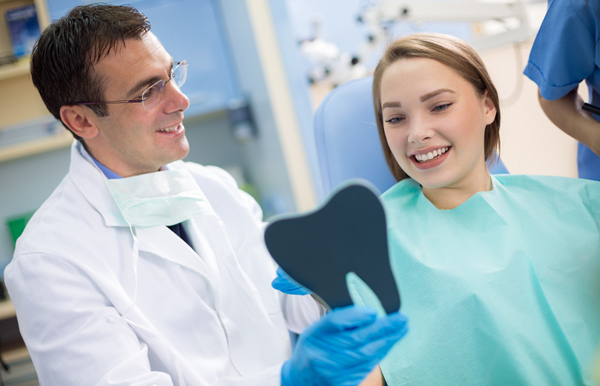 According to recent studies, people with attractive smiles are happier, more sociable and more productive at work.
The good thing is you don't really need to have been born with a perfect smile to enjoy the benefits of this priceless asset. Smile makeovers can fix even the most terrible of smiles and take with them all your self-esteem issues. Here are some of the most common smile makeover treatments offered by dentists and orthodontists:
Dental bonding
Cracks, chips, stains, and gaps have an all-inclusive solution in dental bonding. The treatment uses tooth-colored resin to cover the entire surface of the tooth concealing any cosmetic imperfections.
Teeth whitening
Yellowish and stained teeth can be a blow to anyone's self-esteem. Teeth-whitening bleaches any unwanted stains from the surface of your teeth without affecting the tooth structure.
You may have to book multiple teeth-whitening appointments to achieve optimal results.
Dental Crowns
Dental crowns provide the perfect solution for minor cases of misshapen or structurally damaged, but functional teeth. They are designed to cap the entire tooth and give it a new shape while aligning it with the rest of your smile. Crowns are also used with implants as a long-term replacement for missing teeth.
Porcelain veneers
Veneers are thin tooth-shaped shells that are placed over the showing surface of a tooth to improve its appearance. Minor chips, cracks, twists, stains, and misalignments can all be masked using porcelain veneers.
Gum reshaping
If you are self-conscious about a gummy smile or any other gum-related flaw, minimally invasive surgical procedures can be used to reshape your gum and enhance your smile. Soft tissue lasers make for one of the most commonly employed gum reshaping treatment.
Conclusion
The dental cosmetic industry has seen major advancements over the past few decades and right now, there is a treatment dedicated to virtually every aesthetic flaw. Contact Gavrila Dental at (909) 628-3912 today if you want a smile makeover procedure in Chino, CA.